MI to Play Against CSK on 19th September 2020 as an Opening Match
The IPL Governing Council BCCI announced the schedule for Dream11 Indian Premier League 2020 season a few days back which is all set to be held in UAE. The IPL season will start on 19th September 2020 in Abu Dhabi with an epic clash between the top two defending champions Mumbai Indians and Chennai Super Kings.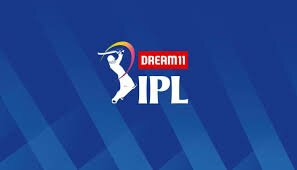 After the opening match on Saturday, Dubai will host its first game on Sunday where Delhi Capitals will play against Kings XI Punjab followed by the third match of the season which is set to be held on Monday between Sunrisers Hyderabad and Royal Challengers Bangalore.
The rest of IPL action will be then shifted to Sharjah post the third match, which is 22nd September where Rajasthan Royals will host Chennai Super Kings.
The tournament this year will have 10 double headers with the first match starting at 3:30PM IST and 2:00PM UAE time. All evening matches for the season will start at 7:30PM IST and 6:00PM UAE time. In total, 24 matches will be held in Dubai, 20 in Abu Dhabi and 12 in Sharjah.
Learn further Dream11 IPL Betting live update at Spinszilla.
DREAM 11 IPL Schedule 2020
| | | | |
| --- | --- | --- | --- |
| Match Date & Day | Match Details | Match Time (IST) | Match Venue |
| September 19, Saturday | Mumbai Indians vs Chennai Super Kings | 7:30 PM | Abu Dhabi |
| September 20, Sunday | Delhi Capitals vs Kings XI Punjab | 7:30 PM | Dubai |
| September 21, Monday | Sunrisers Hyderabad vs Royal Challengers Bangalore | 7:30 PM | Dubai |
| September 22, Tuesday | Rajasthan Royals vs Chennai Super Kings | 7:30 PM | Sharjah |
| September 23, Wednesday | Kolkata Knight Riders vs Mumbai Indians | 7:30 PM | Abu Dhabi |
| September 24, Thursday | Kings XI Punjab vs Royal Challengers Bangalore | 7:30 PM | Dubai |
| September 25, Friday | Chennai Super Kings vs Delhi Capitals | 7:30 PM | Dubai |
| September 26, Saturday | Kolkata Knight Riders vs Sunrisers Hyderabad | 7:30 PM | Abu Dhabi |
| September 27, Sunday | Rajasthan Royals vs Kings XI Punjab | 7:30 PM | Sharjah |
| September 28, Monday | Royal Challengers Bangalore vs Mumbai Indians | 7:30 PM | Dubai |
| September 29, Tuesday | Delhi Capitals vs Sunrisers Hyderabad | 7:30 PM | Abu Dhabi |
| September 30, Wednesday | Rajasthan Royals vs Kolkata Knight Riders | 7:30 PM | Dubai |
| October 1, Thursday | Kings XI Punjab vs Mumbai Indians | 7:30 PM | Abu Dhabi |
| October 2, Friday | Chennai Super Kings vs Sunrisers Hyderabad | 7:30 PM | Dubai |
| October 3, Saturday | Royal Challengers Bangalore vs Rajasthan Royals | 3:30 PM | Abu Dhabi |
| October 3, Saturday | Delhi Capitals vs Kolkata Knight Riders | 7.30 PM | Sharjah |
| October 4, Sunday | Mumbai Indians vs Sunrisers Hyderabad | 3.30 PM | Sharjah |
| October 4, Sunday | Kings XI Punjab vs Chennai Super Kings | 7.30 PM | Dubai |
| October 5, Monday | Royal Challengers Bangalore vs Delhi Capitals | 7.30 PM | Dubai |
| October 6, Tuesday | Mumbai Indians vs Rajasthan Royals | 7.30 PM | Abu Dhabi |
| October 7, Wednesday | Kolkata Knight Riders vs Chennai Super Kings | 7.30 PM | Abu Dhabi |
| October 8, Thursday | Sunrisers Hyderabad vs Kings XI Punjab | 7.30 PM | Dubai |
| October 9, Friday | Rajasthan Royals vs Delhi Capitals | 7.30 PM | Sharjah |
| October 10, Saturday | Kings XI Punjab vs Kolkata Knight Riders | 3.30 PM | Abu Dhabi |
| October 10, Saturday | Chennai Super Kings vs Royal Challengers Bangalore | 7.30 PM | Dubai |
| October 11, Sunday | Sunrisers Hyderabad vs Rajasthan Royals | 3.30 PM | Dubai |
| October 11, Sunday | Mumbai Indians vs Delhi Capitals | 7.30 PM | Abu Dhabi |
| October 12, Monday | Royal Challengers Bangalore vs Kolkata Knight Riders | 7.30 PM | Sharjah |
| October 13, Tuesday | Sunrisers Hyderabad vs Chennai Super Kings | 7.30 PM | Dubai |
| October 14, Wednesday | Delhi Capitals vs Rajasthan Royals | 7.30 PM | Dubai |
| October 15, Thursday | Royal Challengers Bangalore vs Kings XI Punjab | 7.30 PM | Sharjah |
| October 16, Friday | Mumbai Indians vs Kolkata Knight Riders | 7.30 PM | Abu Dhabi |
| October 17, Saturday | Rajasthan Royals vs Royal Challengers Bangalore | 3.30 PM | Dubai |
| October 17, Saturday | Delhi Capitals vs Chennai Super Kings | 7.30 PM | Sharjah |
| October 18, Sunday | Sunrisers Hyderabad vs Kolkata Knight Riders | 3.30 PM | Abu Dhabi |
| October 18, Sunday | Mumbai Indians vs Kings XI Punjab | 7.30 PM | Dubai |
| October 19, Monday | Chennai Super Kings vs Rajasthan Royals | 7.30 PM | Abu Dhabi |
| October 20, Tuesday | Kings XI Punjab vs Delhi Capitals | 7.30 PM | Dubai |
| October 21, Wednesday | Kolkata Knight Riders vs Royal Challengers Bangalore | 7.30 PM | Abu Dhabi |
| October 22, Thursday | Rajasthan Royals vs Sunrisers Hyderabad | 7.30 PM | Dubai |
| October 23, Friday | Chennai Super Kings vs Mumbai Indians | 7.30 PM | Sharjah |
| October 24, Saturday | Kolkata Knight Riders vs Delhi Capitals | 3.30 PM | Abu Dhabi |
| October 24, Saturday | Kings XI Punjab vs Sunrisers Hyderabad | 7.30 PM | Dubai |
| October 25, Sunday | Royal Challengers Bangalore vs Chennai Super Kings | 3.30 PM | Dubai |
| October 25, Sunday | Rajasthan Royals vs Mumbai Indians | 7.30 PM | Abu Dhabi |
| October 26, Monday | Kolkata Knight Riders vs Kings XI Punjab | 7.30 PM | Sharjah |
| October 27, Tuesday | Sunrisers Hyderabad vs Delhi Capitals | 7.30 PM | Dubai |
| October 28, Wednesday | Mumbai Indians vs Royal Challengers Bangalore | 7.30 PM | Abu Dhabi |
| October 29, Thursday | Chennai Super Kings vs Kolkata Knight Riders | 7.30 PM | Dubai |
| October 30, Friday | Kings XI Punjab vs Rajasthan Royals | 7.30 PM | Abu Dhabi |
| October 31, Saturday | Delhi Capitals vs Mumbai Indians | 3.30 PM | Dubai |
| October 31, Saturday | Royal Challengers Bangalore vs Sunrisers Hyderabad | 7.30 PM | Sharjah |
| November 1, Sunday | Chennai Super Kings vs Kings XI Punjab | 3.30 PM | Abu Dhabi |
| November 1, Sunday | Kolkata Knight Riders vs Rajasthan Royals | 7.30 PM | Dubai |
| November 2, Monday | Delhi Capitals vs Royal Challengers Bangalore | 7.30 PM | Abu Dhabi |
| November 3, Tuesday | Sunrisers Hyderabad vs Mumbai Indians | 7.30 PM | Sharjah |