Guide to make a deposit in Indian Online Casino via Google Pay
Google Pay has emerged as a swift and reliable means of payment. While you can purchase almost any product and service using this UPI payment, our casino enthusiasts must be wondering if this convenient payment option is available for online casino deposits. Well, our team at Spinszilla launched a detailed search to find out online gambling sites that accept Google Pay transactions.
We've compiled a comprehensive guide to help players with all the required information on how to use Google Pay to play at top casinos that facilitate transactions via this trustworthy banking method.
A guide to us Google Pay at your Favourite Indian casino sites
So now that you've registered at your favourite casino that offers the Google Pay method for transactions, it's time to deposit! Just make sure that you have installed Google Pay on your device and verified your account.
Follow these steps to pay at your online casino via Google Pay!
All set? Well, let's get started! We have taken the example of Jungle Raja Casino brand to explain the steps below. We have used the screenshots from Jungle Raja Casino brand itself.
Step1 : First, click the deposit button that you see on the webpage on your selected casino's payment page and please Enter the amount that you want to deposit into your casino account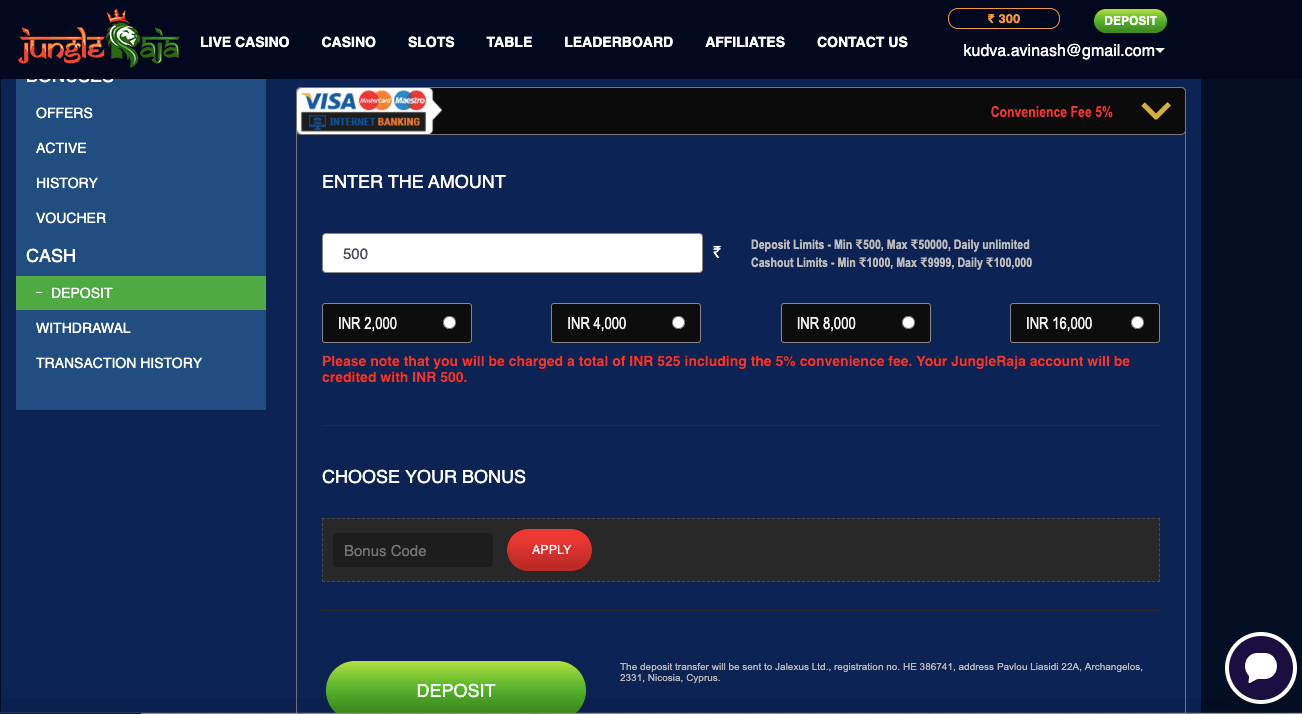 Step2 :Now, from the payment method choose Google Pay (at some casinos, you might have to take the second step before the first one)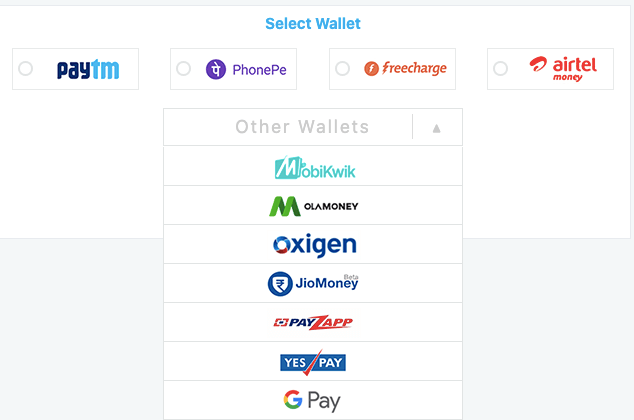 Step3 : Once you choose the Google Pay option, enter your UPI ID in the space as seen in the screenshot below.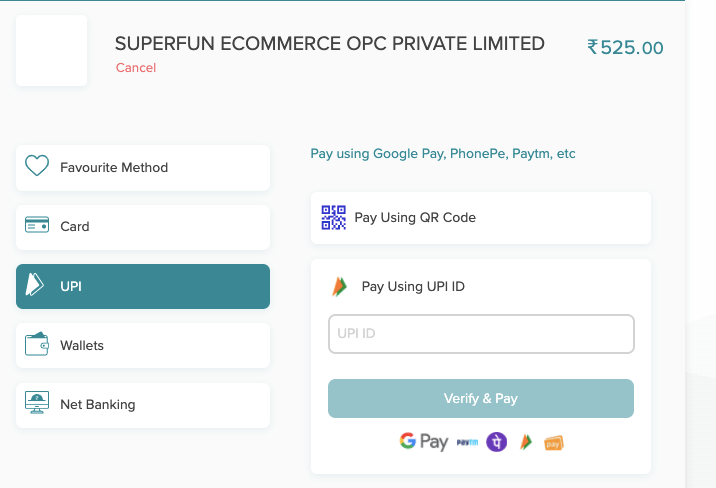 Step4 : Next, open the Google Pay app on your smartphone and use the UPI portal to complete the transaction. You will receive a Google Pay notification displaying the amount you entered in the casino page and you need to only click Pay on the Google Pay app.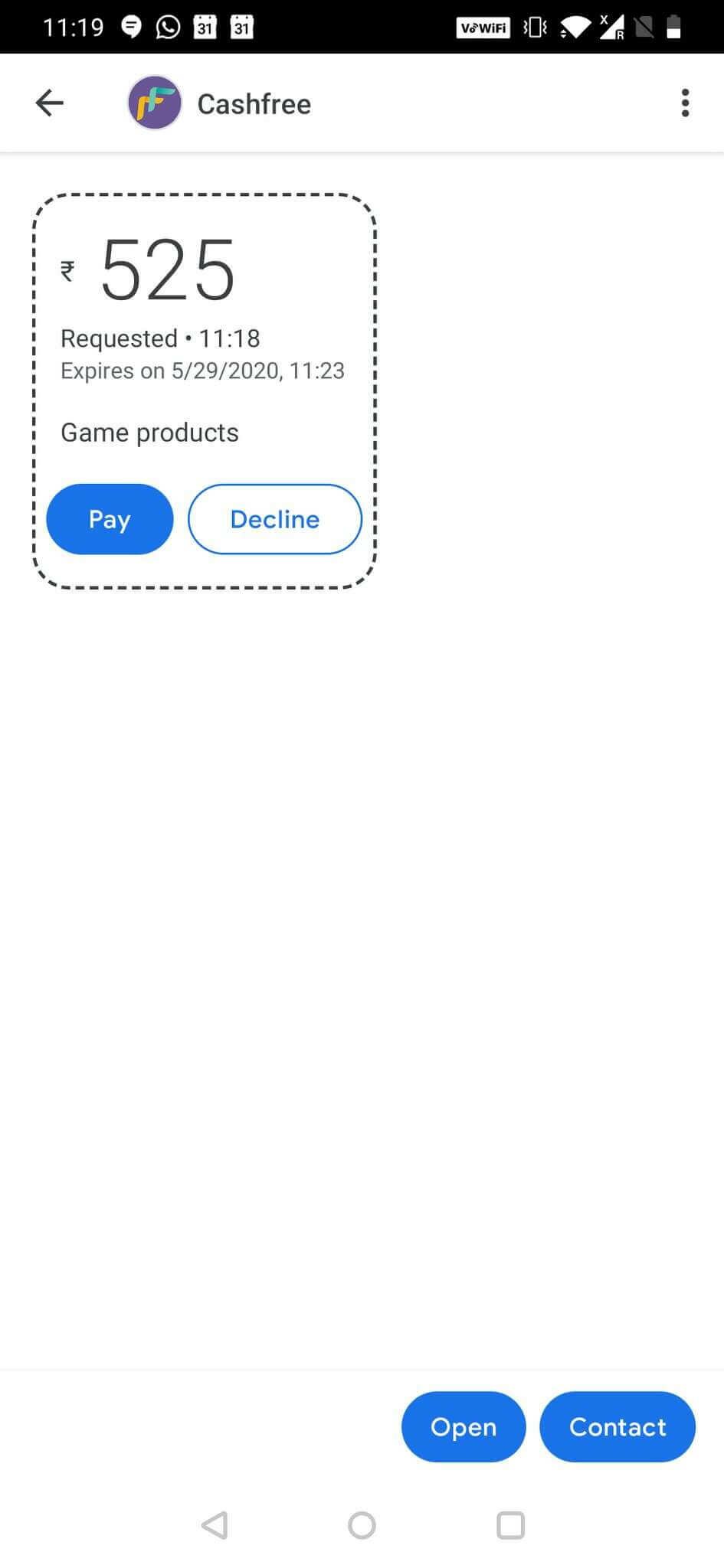 Step5 : There will be a message stating payment successful. The amount will be reflected in your casino player account and you are ready to play and win!
How to Gamble at top Indian Casinos using Google Pay
If you were to hunt for Google Pay casino sites, believe us, it would be quite a challenging task. Our team has already done the groundwork for you to simply log in and start playing at Google Pay casinos. Here's an exhaustive list of casinos that facilitate Google Pay transactions. Indian casino lovers can use this method to enjoy their choicest games as they pay and win Rupees.
There are a few significant things to consider before using Google Pay to play at online gambling sites. It's your hard-earned money and it is in your best interest that we've put together this information to make your payments, withdrawals smooth and convenient.
Things to consider when paying via Google Pay
Using Google Pay to deposit at the featured casino site means that you will have to use the same method to withdraw your winnings as well. Thinking why? Well, that's how the casino ensures security. The online casino operates want to make sure that the money won by you on your deposits and play should go back to you and not anyone else. This is also a requirement from the regulator to check any possibilities of money laundering.
So, what else should you keep in mind when using Google Pay at an online casino? We've tried to answer some common questions you might have in your mind.
1.Are you contemplating whether the casino will charge you a deposit fee for depositing into your account?
Let's tell you that Google Pay does not charge any transaction fees upon the deposits you make. Some casinos may add a fee on the deposits although that's rare. After all, the casino also wants you to be able to deposit money hassle-free and play as efficiently as possible.
2.What documents do I need to submit to verify my deposit?
Google Pay doesn't ask for any verification documents as it is connected to your bank directly which already has all the necessary documents. Also, your casino will not ask for any separate supporting. You will not be asked to provide verification documents by Google. It's also rare for a casino to ask for this at the deposit, especially when using such a legitimate method like Google Pay.
3.How long will it take for the deposit to get credited into my account?
Google Pay credits your payment instantly into your casino account. As soon as your deposit is confirmed via Google Pay, the funds will be instantly available in your casino funds.
4.Do I have to make a minimum deposit?
Yes, the operator requires users to deposit a minimum amount. The current standard minimum deposit amount is ₹500, ₹1000, or ₹2000.
5.Can I use Google Pay from my mobile device?
Yes, Google Pay can be accessed from your mobile devices. Indeed, it works best on your phone as the app is compatible and responsive to your smartphones. Similarly, the online casinos we've listed here at Spinszilla work seamlessly on mobile devices making payment and play a smooth experience.
6. How can I convert my currency when paying via Google Pay?
For casino fans in India who wish to play at the best online sites listed here, there's no need to bother about conversion. Your Google Pay displays your currency in Rupees. If you want to enjoy sports betting or play a casino game that does not accept Rupees, you might have to pay the conversion fee. The rate of conversation will depend on the method you select to fund your Google Pay account.
Things to consider when withdrawing via Google Pay
Once you've deposited at your casino using a specific method, you will have to use the same method to withdraw your winnings from the casino as featured here. So, if you'd chosen Google Pay, you can use the same UPI payment method to withdraw your money from the casino.
Withdrawing is straight forward and all you need to do is raise a request to your casino, enter the amount you want to withdraw and follow the casino's instructions to process it via your Google Pay account.
We've tried answering a few common queries that you might have regarding withdrawals?
Do I have to pay a withdrawal fee?
Google Pay does not charge any withdrawal fees for withdrawing from the casino using this transaction method. However, your casino might charge a fee for the withdrawal. Some online casinos allow only a specific number of withdrawals every month for free after which customers are charged for the withdrawals they make.
2. Will I have to submit any verification documents for my withdrawal?
Casinos need to keep an account of every player that's playing on their site. This is a way to ensure that every player's money is safe. Your Google Pay online casino might ask you to submit a copy of your Aadhar Card, Driving License or Passport along with a document verifying your residential address as a protocol.
3. Can I expect withdrawals to be processed instantly?
Yes, most transactions are processed right away although depending on the amount requested, the time taken to process a withdrawal could vary. If the funds to be withdrawn are large, it could take a while. However, with most withdrawals processed instantly, it could take around 2-5 working days for the amount to get reflected in your bank account.
4. What is the minimum withdrawal required?
Every casino states a separate amount that needs to be withdrawn. Your casino pays a transaction fee to the payment provider and that's why a limit is set to prevent high fees.
What is the process of Signing-Up at Google Pay?
If you want to play with real money at a casino and use Google Pay as your mode of transactions, you will have to open your Google Pay account in the first place. For our readers who haven't yet signed-up on Google Pay, here's how you can get started.
Open your App Store on your smartphone
Download the Google Pay app (the app is freely downloadable)
Open the Google Pay app and select your language
Next, you can log in using your Google details or create a Google account as necessary
Enter the mobile phone number that you want to use for all your Google Pay transactions.
At this point, you will receive a password from the provider via text message on your phone number as shared with Google Pay. This OTP (One-Time-Password) as received on your phone has to be entered as instructed. Once done, your Google Pay account will be ready to go!
After you register with Google Pay, head to your online casino that accepts deposits and withdrawals via this method, sign-up and begins playing!
Do I have to verify my Google Pay account?
Yes, it's essential to verify your casino account as the casino will try to reach out to you asking you to complete the mandatory documentation. You can also send in a request to have your account verified depending on your convenience. The verification would require you to send documents to the casino where you will have to provide your Aadhar Card copy, Passport or Driving License. You might also have to submit a proof of your residence and support all this with a screenshot to confirm that you are the owner of the respective Google Pay account.
Safety, Security and Privacy
Security and safety cannot be comprised when playing at online casinos, especially when using an online method to make real money transactions. The same goes for Google Pay as well.
As a reputable global company, Google confirms this payment method as a legitimate one. The company also ensures the portal to be an encrypted one. Also, the UPI portal provided by RBI is encrypted to ensure privacy and protection of your data. More so, the listed online site that you choose to play at uses the latest SSL encryption technology and firewall to keep all your personal and financial information safeguarded.
Information about Google Pay
Created by Google Inc, this payment portal is as reliable and convenient as a reputable company. In 2015, when the app was launched, it was named Android Pay. Initially, the name suggested that the app would only be an exclusive app for Android users. In India, the app was launched as Google Tez and used as a UPI method to make payments. Today, the payment solution has been redesigned as Google Pay. A popular UPI method in India, it processes millions of transactions every day.
The best thing about this app is that you don't have to store any money into it like you do when using an e-wallet. Instead, the payment solution works as a middle-player between your bank and the casino you want to transact at. Google Pay is not only used for playing at online casinos but is a safe and secured app that can be used to transfer funds to family and friends or purchase a range of merchandise across several countries including Australia, USA, the UK, Spain, Australia and other countries.