UPI is India's favorite mode of payment at the moment. From groceries to online shopping to food delivery, you can pay for everything using UPI. Did you know many betting sites in India are also starting to accept UPI payments? It makes it convenient and easy for punters to place money in their accounts instantly. UPI is beneficial when you've forgotten to top up your account in time for a live match. It prevents frustrating waits and trying to recall large strings of numbers.
Best Indian Betting Sites and Apps That Accept UPI
What is UPI Payment?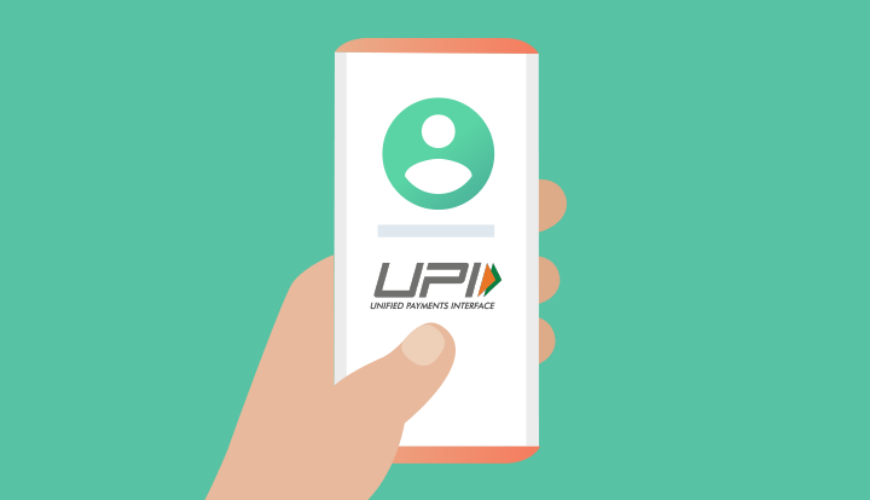 UPI or Unified Payments Interface is a relatively recent method of making digital payments quickly and securely, from anywhere and using most devices. Most betting Apps in India now offer UPI payments for deposits and withdrawals. Several different apps allow UPI payments. They are regulated by the Reserve Bank of India and enable you to transfer funds between two banks using mobile devices safely. We'll take a look at UPI payments and withdrawals in detail in this guide, along with relevant apps, the sites that allow betting, and tips on using UPI.
How to Deposit Money to a Betting Site Using UPI?
You need to make an online deposit on a betting site using UPI to obtain the recipient's Virtual Private Address (UPI ID). Here's a step-wise look at the simple process for UPI deposits to betting sites. While every site will have a different interface, in broad strokes, this is what the deposit process will look like:
Log in to your betting account.
Use the Wallet icon on your betting site to access the deposit screen. If there's a welcome bonus, choose it.
Select UPI as a payment method from the drop-down menu.
Enter the deposit amount in the dialogue box and hit the Deposit button to pay.
Open your UPI payment app. Look for the payment request you'd have received. Follow the instructions on-screen to complete your payment.
As soon as the payment is completed, you should receive a notification of success. The money should be added to your account instantly or in a few minutes.
How to Withdraw Money from a Betting Account
For withdrawals on sites that allow withdrawals via UPI, here's what you need to do:
Log in to your betting account.
Head to the Cashier page and select the 'Withdraw' option.
Select UPI as your preferred payment method.
Enter the amount you want to withdraw, within your account balance, of course.
Open your UPI app and make sure to verify the withdrawal.
Wait a couple of days for the amount to show up in your bank account.
Few facts about using UPI
There are a few facts about using UPI payments for deposits to a betting site:
There are zero transfer fees
Processing time is usually between 5 to 10 minutes
The minimum deposit you can make is INR 1,000
The maximum deposits you can make is INR 100,000
Benefits of Using UPI
There are plenty of benefits of using UPI for deposits on a betting site. There's no hassle of pulling out your debit card or credit card for the card number every time you make payment. You don't need to remember your bank account number. UPI has given us several advantages:
It's a trusted payment method, with the RBI protecting consumers
Usually, no transaction fees
You can directly receive or send money to or from your bank account (in most cases)
You can transact in INR. UPI apps are aimed at Indian users. You no longer have to feel like a pariah at online betting sites that transact in dollars or euros.
You don't need to preload a wallet like you need to do with Skrill and Neteller.
You can use multiple bank accounts with UPI.
UPI transactions are generally quick. But some users may find the transfers take a little time. Some betting sites (especially international ones) may take a while to validate payments made via UPI. Also, the first steps to set up your UPI account involve KYC and a few extra steps.
But once you've gone through the initial setup process, UPI is a more hassle-free method of making deposits and withdrawals.
However, remember that some sites may not allow you to make withdrawals via UPI. In such cases, you may deposit via UPI but withdraw via Netbanking.
Banks that Support UPI in India
Not all banks in India support UPI, but almost all major banks fall under this segment. The payment facility was launched in 2016, so it is expected to grow in popularity. Meanwhile, here's a list of banks that do accept UPI payments:
| Bank Name | UPI App Name | UPI Handle |
| --- | --- | --- |
| State Bank of India | SBI Pay | Sbi |
| ICICI Bank | iMobile | imobile, pockets, ezeepay, eazypay, icici, okicici |
| HDFC Bank | HDFC Bank MobileBanking | hdfcbank, payzapp, okhdfcbank, rajgovhdfcbank |
| Andhra Bank | BHIM Andhra Bank ONE | andb |
| Axis Bank | BHIM Axis Pay | axisgo, axis, pingpay, lime, axisbank, okaxis, abfspay |
| Bank of Baroda | BHIM Baroda Pay | barodampay |
| Bank of India | BHIM BOI UPI | Boi |
| Bank of Maharashtra | BHIM Maha UPI | mahb |
| Canara Bank | BHIM Canara – eMPower | cnrb |
| Central Bank of India | BHIM Cent UPI | centralbank, cbin, cboi |
| Punjab National Bank | BHIM PNB | pnb |
| Union Bank of India | BHIM Union Bank UPI App | unionbankofindia, unionbank, uboi |
| HSBC | HSBC Simple Pay | hsbc |
| IDBI Bank | BHIM PAyWIZ by IDBI Bank | Idbi, idbibank |
| Kotak Mahindra Bank | BHIM Kotak Pay | kotak, kaypay, kmb, kmbl |
| Oriental Bank of Commerce | BHIM Oriental Pay | obc |
| United Bank of India | BHIM United UPI Pay | Ubi, united, utbi |
| Yes Bank | BHIM Yes Pay | Yesbank, yesbankltd |
| Karur Vysya Bank | BHIM KVB Pay | kvb, karurvysyabank, kvbank |
| Jammu and Kashmir Bank | BHIM JK Bank UPI | jkb |
Best UPI Payment Apps
Google Pay: Google Pay has the technology and support of Google, which makes it very convenient and popular. It lets you generate a unique UPI ID to make instant transfers.
PhonePe: PhonePe is growing in popularity among betting sites in India. Customers can use their UPI ID to make instant transactions in a few brief steps.
Paytm: Paytm lets you store money on the Paytm wallet, make UPI payments directly from your bank account, and more.
BHIM: This is the Bharat Interface for Money developed by the National Payments Corporation of India. Your bank very likely uses the BHIM UPI interface to send and receive payments using your UPI ID.
There are other UPI apps that your bank may or may not support. These include Amazon Pay, Mi-Pay, WhatsApp Pay, Samsung Pay, etc. Check to confirm support, so you don't find yourself in a situation where you're struggling to make a deposit five minutes before the cricket match begins!
Is UPI Safe?
The UPI payment system is supported by the government and regulated by the Reserve Bank of India. The National Payment Corporation of India developed it. It means payment doesn't get more secure than this. UPI makes it easy to deposit money into your betting account in a few seconds. All you need to do is log in to your UPI account on your preferred app.
In addition, since your account is linked with your phone number, the only number you enter is your phone number, not your account number. Strong encryption ensures secure payments. Every app has its security protocol. You'll usually be using 2-factor authentication, such as a PIN plus your fingerprint or two PINs to verify payments.
Popular Indian Betting Sites That Accept UPI Payment
Some of the top Indian UPI betting sites in India include:
Some of the most popular international betting sites that accept UPI (and UPI via Skrill) include:
Always check the fine print in the Payment Methods section to make sure there aren't underlying conditions. For instance, some sites require you to wager the full deposit amount at least once before you can make a withdrawal.
Did you know you can also link your UPI account with popular eWallets that many betting sites accept?
Using Skrill with UPI
Some betting websites only allow payments through wallets like Neteller, Skrill, etc. If your favorite betting site doesn't allow Mastercard, VISA, or the standard UPI app, you'll be pleased to know that you can use Skrill's virtual wallet with your UPI account for money transfers.
Indian players can now use UPI payments to deposit money to their Skrill wallets. Betting sites for cricket that accept Skrill include Betway, Unibet, Royal Panda, 10Cric, and Bet365.
Here's what you need to do to set up your UPI with your Skrill Wallet:
Log into your Skrill account.
Find the Deposit option on the sidebar to the left. Right on top, you'll find the usual Credit/Debit or Bank Transfer options for payment.
Scroll down, and you'll find UPI Payment. Skrill charges a 2.5% fee for the convenience, the same as for the other payment options. Note that you can also pay via Bitcoin and Bitcoin Cash.
The advantage of Skrill is that you can use it on websites that don't accept UPI directly but accept Skrill payments. Examples include 10Cric, where you can pay with Bitcoins and Skrill but not UPI. Betway also accepts Skrill and a host of other payment methods.
Using Neteller with UPI
Another eWallet that has been neck-on-neck with Skrill for a couple of decades now is Neteller. Punters can now link their UPI account with their Neteller wallets for fast, secure deposits and withdrawals on betting sites in India.
It's up to you to select a deposit method that works for you. Compared with Skrill, Neteller used to be less popular because of the 2.5% funding charge on all deposits. But now Skrill has introduced the funding charge as well. Both charge the same currency conversion fees, and both have free international money transfers. Both are popular payment methods for e-commerce websites as well.
But Skrill tends to have slightly lower foreign exchange fees and faster processing times for local bank transfers. Neteller, however, offers more deposit options (you can also deposit via a Skrill wallet) and better customer support. It's also more widely used in Indian casinos sites.
Here's what you need to do to set up your UPI with your Neteller Wallet:
Log into your Neteller account.
Navigate to the option to deposit using Online Bank Transfer.
Fund your eWallet.
You can use Neteller with betting sites like Bet365, Betway, and others.
Final Thoughts
UPI betting has made life easier for punters.
Frequently Asked Questions