What is Teen Patti Gold & Octro?
Teen Patti is one of the exciting casino games for Indians. What could be a better way to spend some fun and quality time alone than by trying online poker? It gets even more interesting when you have free versions of Teen Patti available at your disposal.
You should definitely give Teen Patti Gold and Octro a try. They happen to be the most popular variants of Teen Patti.
In this post, we will take a look at different variants of Teen Patti and the reasons they are super popular among Indians. Let's get started.
3 Patti Gold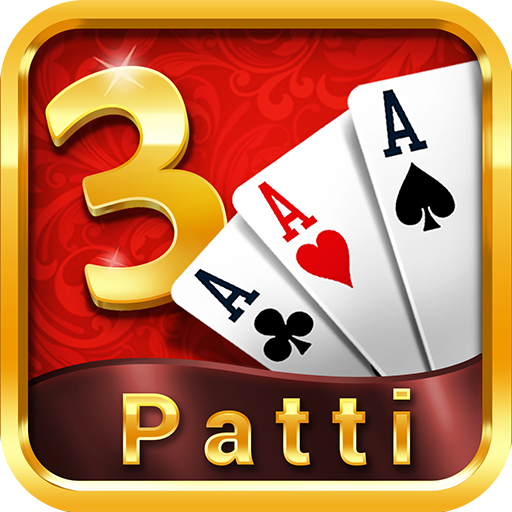 Designed by Moonfrog, 3 Patti Gold is the Teen Patti variant developed for mobile players. The game comes with quite a few modes and it is available in multiple languages, including Hindi, Marathi, and Gujarati.
You could download the game on your Android or iOS device. The best part about 3 Patti Gold is that it could be installed on just about any device, and it works really well on any connection. Even if you have 2G internet, you could play this variant without any interruption.
For a seamless user experience, try 3 Patti Gold right away and have the best time enjoying the game.
3 Patti Octro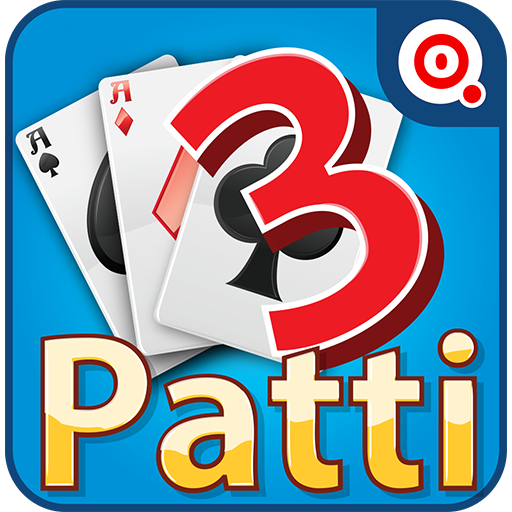 One of the biggest and most popular variants of Teen Patti, the 3 Patti Octro is a multiplayer card game that provides users with an offer of 10 Lakh in free chips almost every day.
Designed by Octro Inc, this variant of Teen Patti is available across multiple networks and mobiles. The game is available for download on both AppStore and PlayStore. Note that 3 Patti Octro can be played using virtual currencies or for free. You don't have to spend a single penny on gambling. Besides that, it is available in English, Marathi, Gujarati, and Hindi.
Teen Patti Octro & Gold Casinos to Try
While the Android and iOS apps are great for those who want to have some fun time playing teen Patti Octro and Gold on the go, you could also try different Teen Patti websites. Check out the online casinos in India listed below to have a good time playing Teen Patti!
No Real Money Involved
As mentioned earlier, both variants of Teen Patti mentioned above are not related to gambling in any way. You are not asked to deposit anything, neither do you get a chance to win cash prizes. So, do not expect to win any real prize or cash. These games are played only for fun, and if you plan on winning real cash prizes, you could check out the legitimate casinos that offer real Teen Patti gambling opportunities.
Are these Variants Safe and Legal?
It is absolutely legal and safe to play Teen Patti or any variant of this game on your mobile. You could find the game on the developer's page and play it for free or for real money.
There is no reason to worry about the safety or legal aspect of the game. As the apps are available on AppStore and PlayStore, you can rest assured that it is safe to try them. These platforms do not allow illegitimate apps.
Apps for 3 Patti Gold and Octro Variants
You are supposed to install the following apps to enjoy the best gaming experience. Note that the apps are available in the apk format, and you could find them on PlayStore and AppStore.
If you download the game from the developer's official webpage, you could find it in the APK file format. The APk file is recommended for those who do not want to install the app from Google PlayStore.
The .apk refers to the Android file that you could install straight from the website to your Android device. To initiate the installation, you must enable the third-party apps option on your device. Once you have turned the button on, the app will be downloaded on your phone in a few seconds.
Both Teen Patti Gold and Octro are available for Android users. You can install the application from Google PlayStore. Like other apps and games, you must be logged in to your Google account to download the app to your mobile.
Once the game is downloaded on your phone, you can select your favourite variant and start the game. The app is available for free, and you could enjoy it anytime and from anywhere.
For those who have an iOS device, the games are available on Appstore. You could download the application from Google Appstore. It will take only a few minutes. The game works well on new and old iPhone devices.
Set up Your Account
Although you don't have to pay any price to be able to play Teen Patti Gold and Octro, you will have to register an account first. You could only do that via a Facebook account. You could also connect with your friends through your account and enjoy the game together.
Usually, people use a Facebook account to register an account on Teen Patti Gold. You are not asked to provide your login details every time you play the game. Once you have completed the registration process, you can log in to Teen Patti Gold automatically.
Play Teen Patti Octro and Gold Online
Both variants of Teen Patti provide you with an extensive range of tables. Octro has multiple tables, allowing you to enjoy the game both in public and private. There are several variants you can try for absolutely free of cost. The rules for the games are the same for all players! You could check out our guide to learn more about the rules of playing Teen Patti if you have never tried the game before.
Chips
The apps will offer you virtual chips that mimic the virtual currencies but are of no value. You could get multiple chips and use them to play your favourite Teen Patti variant online.
Tips for Getting a Bonus in Teen Patti Gold
The game offers an exciting range of bonuses to its players as well as some regular gifts and rewards that you could get for free!
You just need to play the game regularly to become eligible for the rewards the game has to offer. It will send you some fun and exciting gifts that will make it easier for you to win Teen Patti Gold!