LeoVegas Presents 10 Days of Surprises just for you this June.
LeoVegas India casino comes up with an exciting new promotion offer for Indian players this June 2020. You will be showered with cash rewards and free spins everyday between 1st June to 10th June'2020. Could it get anymore exciting?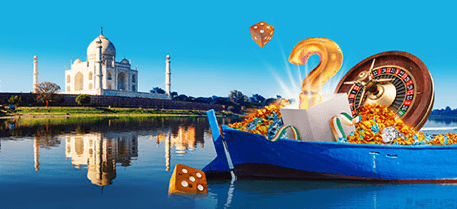 How to Claim the Offer on LeoVegas India Casino?
LeoVegas India claims 10 to be their favorite number and to thank their loyal players, they come up with 10 different personalized offers everyday starting from Monday- 1st of June till Wednesday- 10th of June. To make the most of this promotion, you should make sure that you have opted in for receiving notifications from LeoVegas via emails and SMS.
All you need to do proceeding further is to make your deposits invariably leading up to new offers and wait for you customized offers in the notifications sent by LeoVegas. This promotion offers two types of gifts- Deposit Offer and Free Spins. Read more below. You can also check out LeoVegas Review in our main review page.
How to Claim Deposit Offer-
Follow these steps to claim your deposit offer at LeoVegas:
Log in to your LeoVegas account and go to the 'My Offers' page.
Activate your Offer Card and make your deposit.
Wager your amount until you meet the requirement and claim your rewards in the 'My Offers' page.
Note: Your deposit amount will suggest the reward amount you receive from LeoVegas.
How to claim Free Spins Offer:
Log in to your LeoVegas account and go to the 'My Offers' page.
Click on 'Claim Button' to activate your Offer Card and the Free Spins are yours.
Offer Terms & Conditions:
The LeoVegas '10 Days of Surprises' promotion offer runs from 11:30 IST on Monday,1st of June 2020 till 11:30 IST on Wednesday, 10th of June 2020.
The time format followed for this promotion is IST.
To be eligible to claim a Daily Surprise, players must have made a deposit in there LeoVegas account within the previous 3 days of the daily offer.
Gameplay outside the promotion duration is not accountable for this promotion.
Gameplay via any device like desktop, mobile and tablet qualifies for this promotion.
Gameplay with real money only accounts towards this promotion.
To claim this offer, players must go to their ''My Offers'' Page.
Offer Cards are credited into players account and available in "My Offers" page by 14:30 IST each day during the promotion. Claimed deposit prizes needs no wagering requirement.
Claimed Free Spins are only eligible to be played on the games stated on the Offer Cards in player's account.
Complete Terms & Conditions for the Offers can be found on the respective Offer Cards in player's account.
LeoVegas General Terms and Conditions:
To be eligible to receive any details for this promotion, players need to select 'Yes to Communication' in their account.
Any player who violates any of the LeoVegas Terms and Conditions or if LeoVegas suspects that a player has acted fraudulently, they reserve the right to disqualify the player from the promotion or close the player's account permanently.
Players must be 18 years or older to partake in this promotion.
The player can have only one membership account with LeoVegas.
If LeoVegas finds a player with multiple accounts, all the winning will be forfeited, and the account will be closed instantly.
LeoVegas has the right to alter the terms and conditions and promotional material and structure relating to the promotion at our exclusive judgment.
These terms and conditions are applied to this promotion only.
General Terms and Conditions at LeoVegas shall apply.