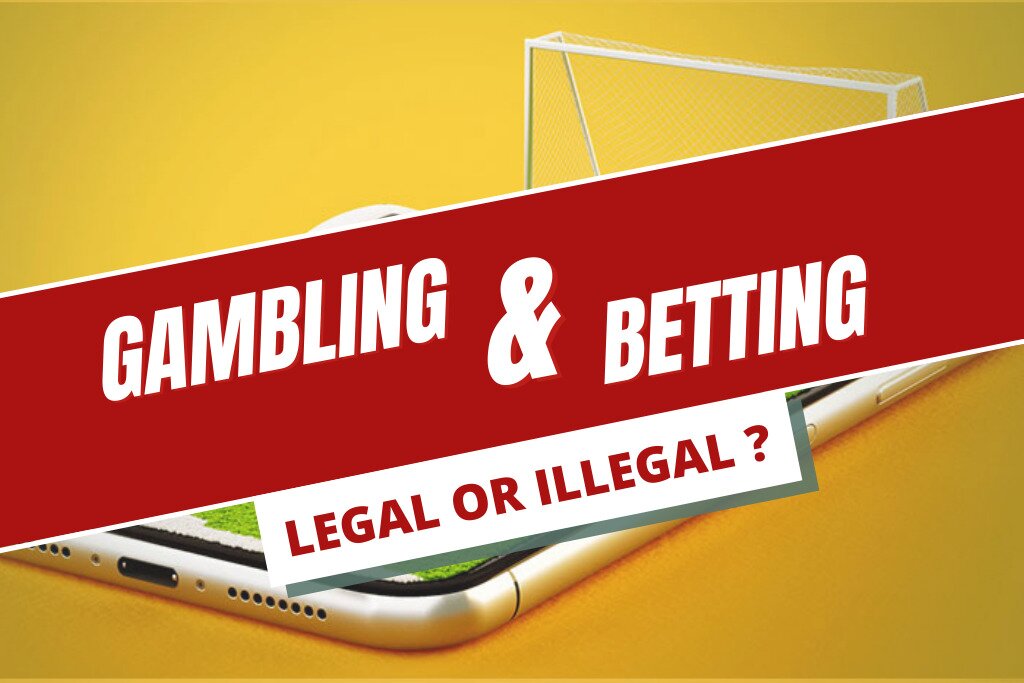 Indians love all kinds of betting, be it on a game of Teen Patti or the roll of a dice in Roulette. Indian is a country that loves sports; hence, sports betting websites have exploded in the market in the past few years.
Sports betting is exciting and entertaining whilst also being lucrative. Betting of all kinds is famous in India. With the availability of technology and easy to access betting apps, the Indian gambling culture is most active.
The relationship between Indians and betting goes way back in time, but with Gambling Laws, in-person betting is not as common today.
If you like online betting, you surely would have heard about the Indian Gambling Laws and might have also heard that gambling in most Indian states is illegal.
So, how are so many online betting websites running and have active players?
Are they all fake and illegal? Should you be wary of betting online?
The short answer is NO, online betting is very much not illegal in India, and if you do bet on one of these platforms, the police will not come knocking at your door.
The long answer, on the other hand, is a little complicated. The gambling laws in India are vague at best, and it is very easy to get confused by them.
So, let us look at all aspects of the legality of online betting in India in this article and tell you exactly why online betting in India is indeed safe.
What Do the Gambling Laws Say?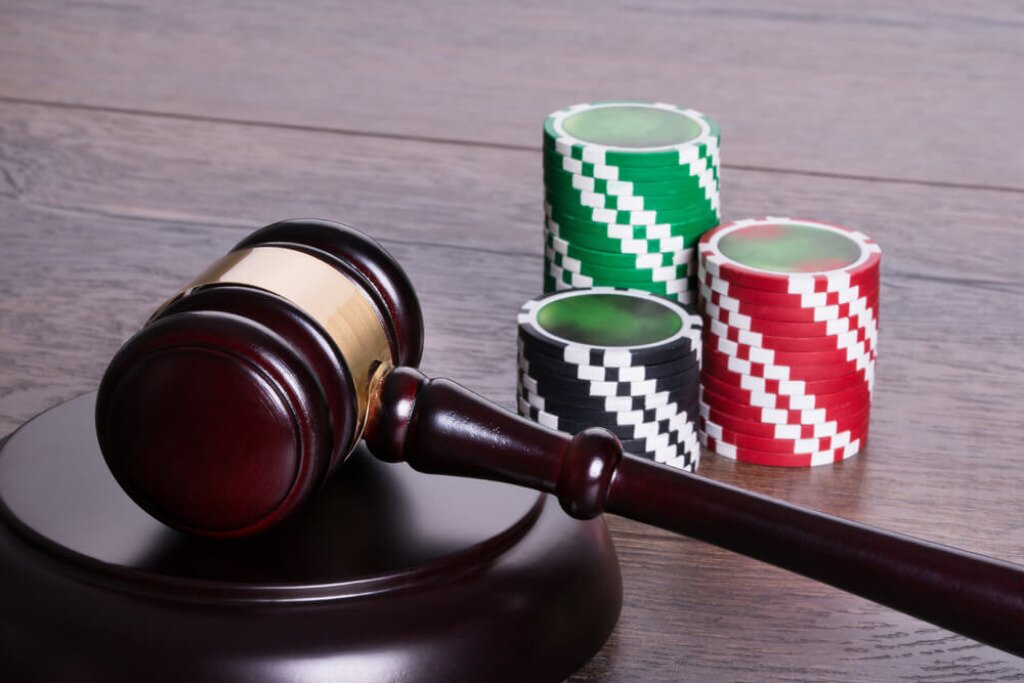 The Public Gambling Act 1867 is the Act that is responsible for dictating all the Indian betting practices.
The act, however, is ancient and a century old. Some changes were surely made to the act later, which gave each of the state's autonomy to make their gambling law.
However, the Public Gambling Act is still the foundation of each of these.
So, what does the law says?
The Gambling Laws in India say that all games of chance are illegal, whereas all the games of skill are legal.
A game of chance is based on luck, whereas a game of skill requires knowledge and experience. For example, betting on slots is prohibited but betting on Poker is legal in India.
It is, however, the case with the brick and mortar casinos as well as physical betting. Moreover, banning all the games of chance and allowing all the games of skills, and not defining what games are included in each creates ambiguity.
The gambling laws in India, as stated above, are also different depending on each state. Some states have legalized certain types of betting, such as lotteries.
Lotteries are legal in Arunachal Pradesh, Assam, Goa, Maharashtra, Kerala, Madhya Pradesh, Manipur, Mizoram, Meghalaya, Nagaland, Punjab, Sikkim, and West Bengal.
Additionally, betting on horse racing is allowed in some states such as Haryana, Maharashtra, and Punjab. Sikkim is one of the most liberal states when it comes to gambling.
They have their casino and a few lottery services by the government. Along with Sikkim, Goa, Daman, and Nagaland, they have also legalized land-based casinos and online gambling under the Public Gambling Act, 1976. E-gaming is also legal in Nagaland and Sikkim.
Some states have a much harder stance on the whole gambling scene in India, including Arunachal Pradesh and Telangana.
They do follow the Public Gambling Act 1867 but consider the games of skills also as illegal. I
n the recent judgment, the Government of Karnataka also announced the Karnataka Police Act, 2023, which makes all kinds of online games such as betting, gambling, and wagering illegal. Delhi and Gujarat are also two states that have a strict outlook towards online gaming.
The online gambling industry does not have many laws governing it. The Public Gambling Act 1867 does not cover any online gambling platforms.
Also, state acts can only control the online platforms that are operational from the state. Hence the casinos operational from offshore locations do not fall under the laws.
Even the IT Act in the country does not clearly state anything regarding online gambling or betting regulation. However, certain provisions can be used to block foreign operators.
RBI also regulates the online gambling world by putting restrictions on deposits and withdrawals on these betting websites.
However, as it is seen, now most online websites easily accept most of the Indian payment methods, meaning that there are no grounds on which RBI can restrict payment.
As we can see, each state has its laws regarding gambling, and hence the laws can be very confusing for people.
Is Online Betting Legal?
With the ambiguity of the gambling laws in India, there is no clear-cut answer to the question. So, saying a definite yes to online betting being legal is tough.
However, betting or gambling in India is not black and white. If we look at the grey area, it is safe to say that online betting is not illegal.
Since the Indian gambling laws do not regulate foreign and offshore operators, betting can be safely done anywhere in India.
So, if a player bets from a sportsbook or a casino website that is registered and operated from outside India, they are doing nothing against the law.
Things You Should Avoid
If you are planning to register yourself at one of the online betting websites and start betting, here are some things that you should keep in mind.
Always look for authentic online cricket betting websites. Many websites are fake and will cause you more trouble than being illegal. So, it should be your priority to ensure that it is safe and licensed if you play on an online betting website.
Check the laws governing your state. As we have seen, the governments now are becoming much more aware of online betting with the influx in cricket betting and its open promotions by the Indian cricketers. Hence, each state is now bringing its laws. Just like the Karnataka Police Act 2023, you will have to be careful about the other such acts in your state.
How To Find a Legal Online Betting Website?
As mentioned above, you should find a legal online betting website to start betting on various games, from sports to casino games and much more.
But how does one know if an online betting website is legal? Well, it is simple. A legal online betting website will have a valid license from a governing authority.
Some of the most common licenses are from Malta Gambling Authorities, Isle of Man Gaming Authority, the UK Gambling Commission, and much more. Make sure that the website has a license and is also perfectly valid when you are playing on the website.
The next thing to check is the SSL encryption and player protection policy of the website.
The website should have a defined privacy policy for the players to ensure that their information is not used or shared by a third party.
Also, the 128/256 bit SSL encryption makes sure that your transactions on the website are safe and will not be hacked.
The next thing to check is the SSL encryption and player protection policy of the website. The website should have a defined privacy policy for the players to ensure that their information is not used or shared by a third party.
Also, the 128/256 bit SSL encryption makes sure that your transactions on the website are safe and will not be hacked.
Final Words
Online betting in India is extremely popular, but many people are worried about its legality, and rightfully so. The Indian Gambling Act does not give a clear-cut definition of what is legal and what is not regarding gambling in India.
However, if we look deeper into the various laws governing each state and even the country, it is clear that there are no regulations on offshore operators.
Most of the Indian Gambling Laws are focused on the brick and mortar casinos and in-person betting. Also, certain states have legalized betting but still have vague laws.
Hence accessing offshore or international operators for betting is a safe way to avoid all the legal confusion that online betting creates.
Also, as a safety measure, it should be a practice to look out for any news related to the new online gambling or online betting acts of the states.
Overall, it is safe to say that if you play at the online betting platform, there will be no legal consequences to your actions.