Read our detailed Guide on to make a deposit via Skrill at Showlion Casino
If you are new to Skrill , you must first open the account on Skrill and load it with money before you make the deposit on Showlion. We have a separate step by step guide on opening Skrill account in our Payment method guide page. Check that out.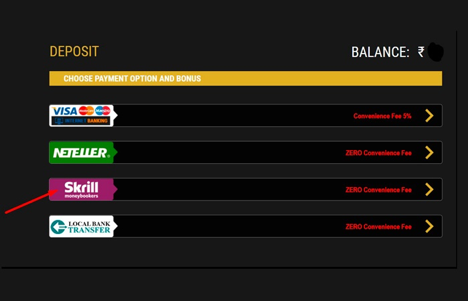 Sign in/register your account on ShowLion.
On the upper left corner, you can see a green button Deposit. Click it, and it will open the page with all depositing methods available at ShowLion.
Choose Skrill. As you click, it opens a form with several fields.
Enter your amount in INR that you would like to deposit on Showlion. The minimum deposit is Rs. 1000 and maximum – Rs. 10,000.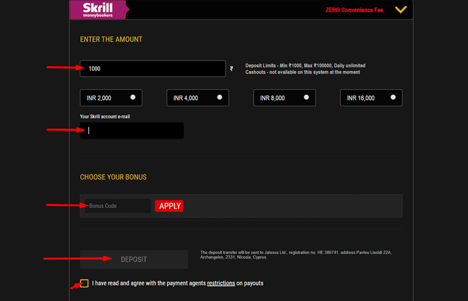 In the last screen you must Enter your email address that you used to open the skrill account. You can also choose to add any bonus code relevant for Skrill deposit method. Showlion offers a special deposit bonus for this method and you can read about it in our Showlion Casino review.
Now , the money is loaded into your Showlion Account and you can enjoy playing online live casino games.